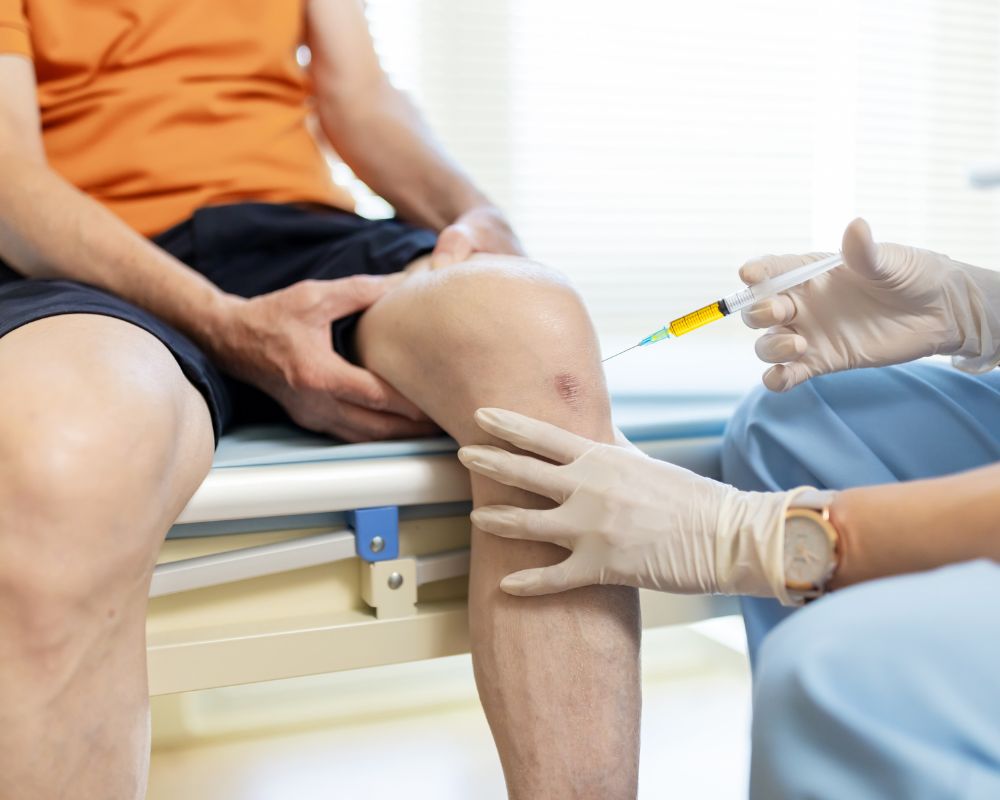 27 Sep

Important Things to Know About Soft-Tissue Injections

The pain medicine doctors at Lone Star Pain Medicine have access to a wide range of treatments. A number of our treatments are administered as soft-tissue injections. We appreciate this particular modality because injections are minimally invasive.

Do not feel you need to avoid seeing one of our pain doctors because needles bother you. While soft-tissue injections are a big part of what we do, they are not the only treatment option. We would be happy to discuss all the options with you. In the meantime, here are some important things to know about soft-tissue injections:
1.  Multiple Purposes
Despite the word 'injection' being part of the name, this procedure can be used for multiple purposes. It utilizes a needle inserted into a joint or soft-tissue location. The needle can either inject the medicine into the site or be used to extract fluid. In some cases, we actually do both.
There are cases in which we use soft-tissue injections for diagnostic purposes. For example, if we suspect certain nerves in a patient's back are being irritated, we can verify that diagnosis by injecting an anesthetic into the suspected site of inflammation.
2. Anti-Inflammatory and Analgesic
The two main purposes for soft-tissue injections are inflammation reduction and pain relief. Thus, injections are both anti-inflammatory and analgesic in nature. Inflammation is often addressed with a steroid medication while pain relief is provided through anesthesia.
3. Outpatient Procedures
Because soft-tissue injections are minimally invasive, they constitute outpatient procedures. Some procedures take a little bit longer because the doctor prefers to use imaging equipment to guarantee correct placement of the needle. But irrespective of whether imaging is utilized or not, the actual injection takes mere minutes.
Recovery varies from one procedure to the next. In some cases, patients are sent on their way almost immediately. Other cases require the patient to hang around for a short time of observation. In every case though, patients are heading home in about an hour or so.
4. Very Few Side Effects
No medical procedure can be performed without causing at least some side effects. The good news with soft tissue injections is that the side effects are few and normally minor.
For example, the most common side effect is pain at the injection site. This is normal and to be expected. Injection site pain can last anywhere from a few hours to a couple of days. It eventually subsides by itself. Over-the-counter pain medications can help when necessary.
Of course, there is always the risk of infection whenever injections are conducted. Such infections are rare. When they do occur, they are typically pretty minor and easily treated with additional medications.
5. Varying Levels of Relief
Finally, you should know that soft-tissue injections offer varying levels of relief. This is due simply to the fact that none of our bodies are identical. One patient may respond extremely well to an injection therapy while another does not.
It is for this reason that we encourage patients to sit down with their pain doctors and thoroughly review all their options. You and your doctor are the most qualified to determine whether an injection procedure is right for you. And if it's not, there are probably at least several other options.
Living with chronic pain is not ideal. Chronic pain can disrupt your daily routine and diminish the quality of life. The good news is that you don't have to live with it. Contact your pain medicine doctors here in Weatherford, TX. We will do everything we can to help you take back your life.